How to Get Record Filing Certificate for Imported Coatings to China?
In accordance with Order # 238 & #240 and 2018 Announce #34 of The General Administration of Customs of China(GACC), manufacturers, importers or import agents of imported coatings (hereinafter referred to as record filing applicants) can apply for record filing of import coatings at the filing organization based on actual needs. The handling procedures are as follows,
The application shall be made at least 2 months before coating importation to the filing organization. Meanwhile the record filing applicant shall submit application materials as follow,
Record Filing Application Form for Imported Coatings, see below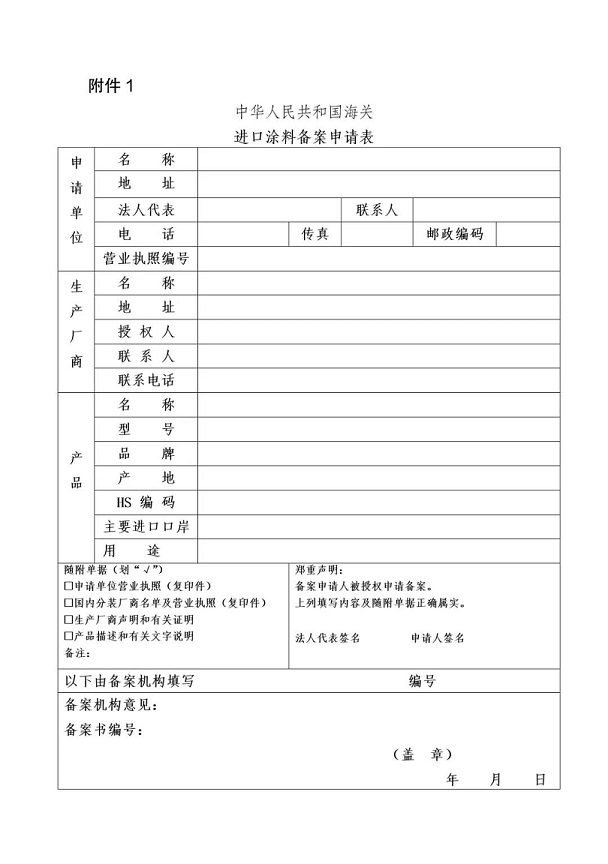 The Statement Made by the Coating Manufacturer States that the Contained Harmful Substances of the Subject Coating Meet the China National Technical Requirements, see below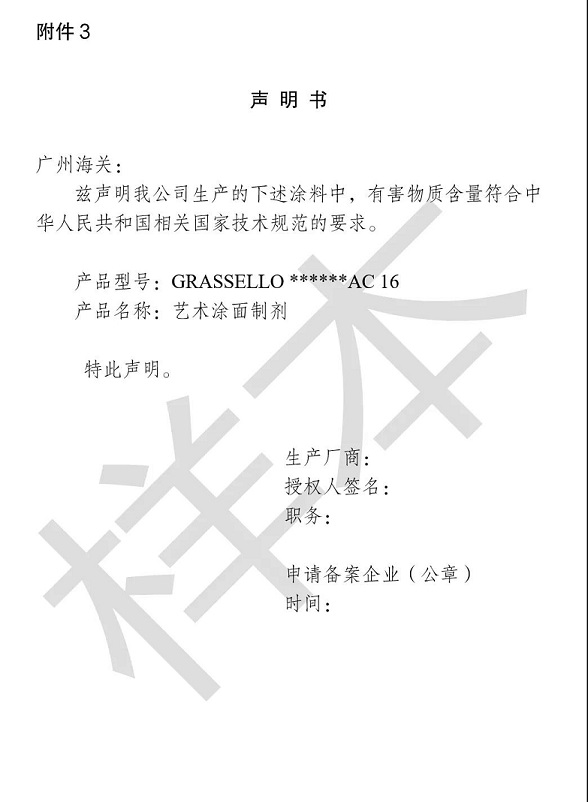 Statement that clarifies the ingredients, brand, model, country of origin and appearance of the coating(see below). Labels & marks, sub-packing manufacturer name and its address, sub-packed product labels, etc.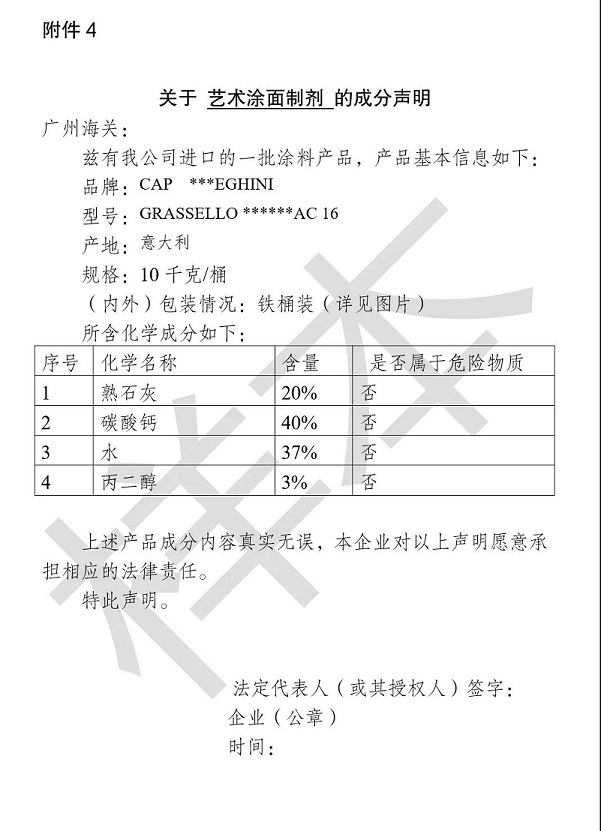 The filing applicant can submit the application materials at the office of the filing organization, or they can communicate with the filing organization and email the electronic version of the application materials to the email address which is specialized in collecting such materials. The applicant shall remark their address, contact person name and contact info when email the application materials.
Step 2, Acceptance of Record Filing
After receiving the application, the filing organization shall review the qualifications of the filing applicant and the provided materials ans shall issue issue acceptance notice/rejection no to the applicant within 5 working days. See below,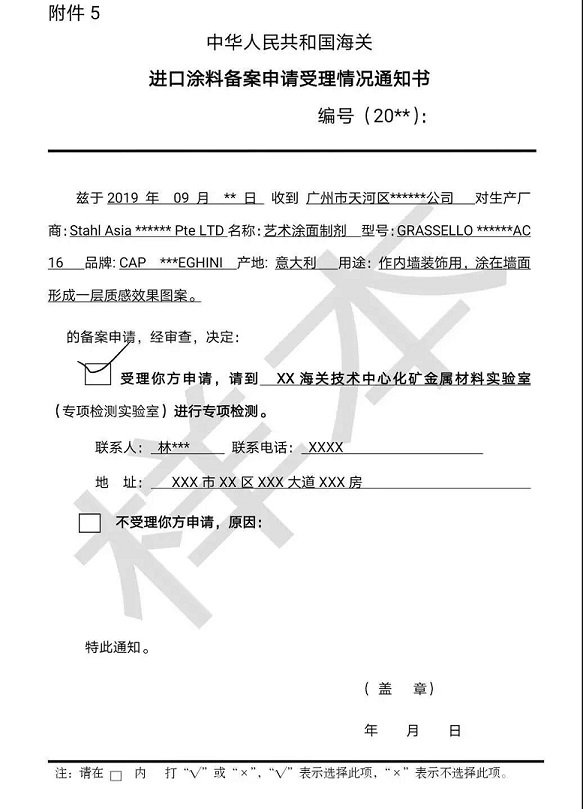 he filing applicant whose application is accepted shall send or mail the samples to the GACC appointed laboratory for testing. The provided samples shall be consistent with the coating to be imported, and the quantity of samples shall be enough for testing and for sample keeping. The filing applicant whose application is rejected shall modify and make supplement based on the notice and make application again.
The laboratory shall, after receiving the samples, complete the test, produce test report and submit to the filing organization within 15 working days. The filing organization shall, after receiving the samples, review the test report in accordance with relevant regulations within 3 working days, and issue the record filing certificate (see below) for the qualified , and issue writing notice to the applicant for the unqualified.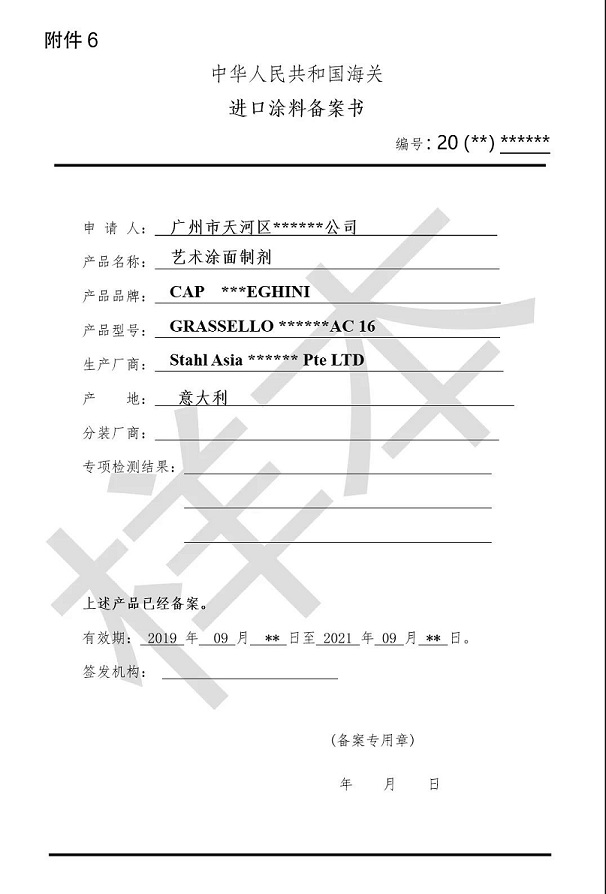 An import note: without record filing certificate, the customs clearance of imported coatings can not be completed.